Onion Rings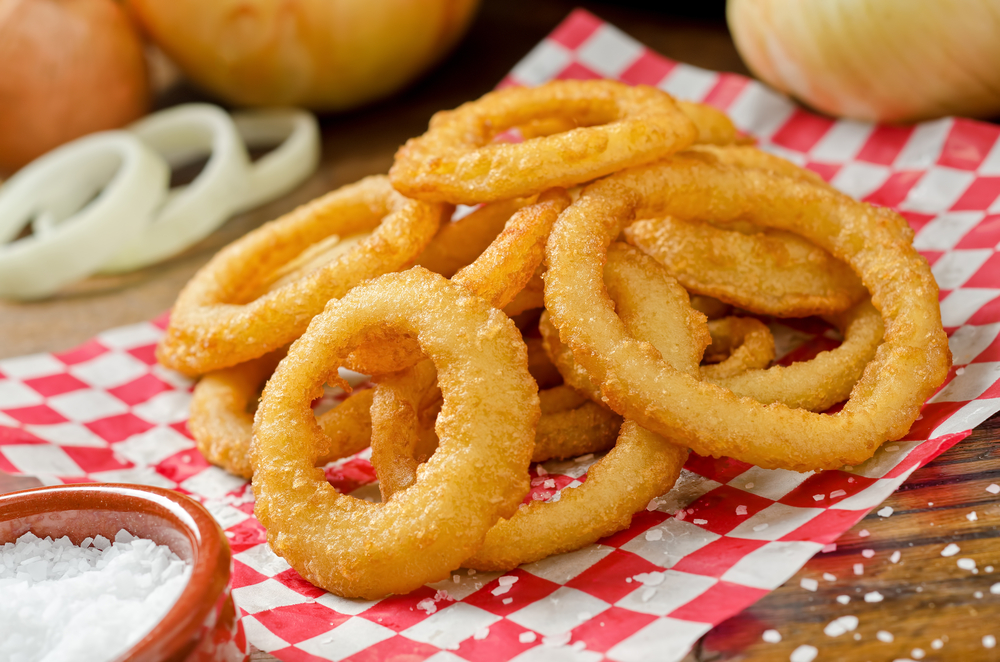 Champion Foods provides high-quality, delicious onion rings that are available in a variety of options!  We are able to provide many different onion ring products in a variety of flavor profiles and can service both retail and food service customers. We carry whole onion rights as well as chopped and formed.  Like all of our products, our onion rings can also be made available for private label packaging.  Amazingly tasty, our onion rings are perfect either baked or deep fried!  The amazing crispy crunch of a Champion Foods onion ring complements their beautiful, golden-brown color.  
Our onion rings are available in a variety of sizes, including ⅜", ½", and ¾" specifications.  They're also available in a variety of breadings and batters.  Delicious, sweet onions are used with perfectly seasoned coatings to ensure the best product for our clients.  
Everyone loves onion rings, and Champion Foods can provide our clients with great quality and variety in our onion ring offerings.  Contact us to learn more.