Sugar Distributor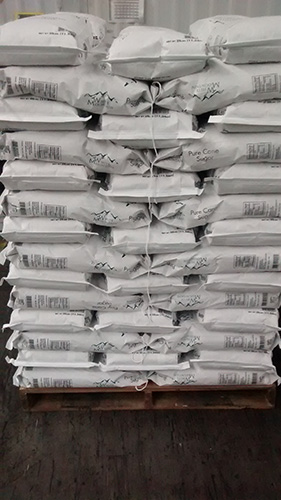 Champion Foods is a family owned and operated leading food distribution company that has successfully been in business for over 25 years. Located in New Orleans, Champion Foods services a range of national and international customers, which include industrial manufacturers, retail grocery, hotels, and cruise lines. Renowned for their superior reputation, Champion Foods specializes in distributing sugar and is rapidly expanding throughout the United States to better service our clientele.
Why Sugar Distribution is Important
Sugar is a primary dry good used to compose and season most ingestible products. In 2014, According to the United States Department of Agriculture, global sugar production yielded an estimated values of 176 million metric tons and with the growth in India and China, the demand for sugar is expected to continue rising. Champion Foods uses a vertically integrated system, sourcing sugar straight from sugarcane farmers to our distribution centers, before direct delivery to our customers, guaranteeing our product's freshness and quality.  
How Champion Foods Can Help Your Business
Champion Foods is able to supply sugar in various forms such as extra fine grain sugar, granulated sugar, confectionery sugar, brown sugar, and retail sugar. We ship nationally and internationally and can deliver sugar directly to your business, saving your company time and money. Through our advanced technology systems, we are able to monitor your company's inventory to maintain sugar availability, whether it is for retail or production needs.
Contact Us
Champion Foods has multiple distributor centers located throughout the United States and are rapidly expanding to service our growing national and international clients, which include some of the world's top restaurants and chefs.
We are continually seeking ways to improve our partnerships and exceed our customer's expectations, while maintaining the quality of our products. Contact us to learn more about our sugar distribution services.